Post by acethesupervillain on Jan 16, 2020 9:05:45 GMT
I'm playing a solo practice match to get more familiar with the rules. I'm playing with random pictures I found on the web, using Gimp as the board (which is like Photoshop). I forgot the rule that after charging, the units back away from each other, so you might notice me doing that wrong.
Deployment: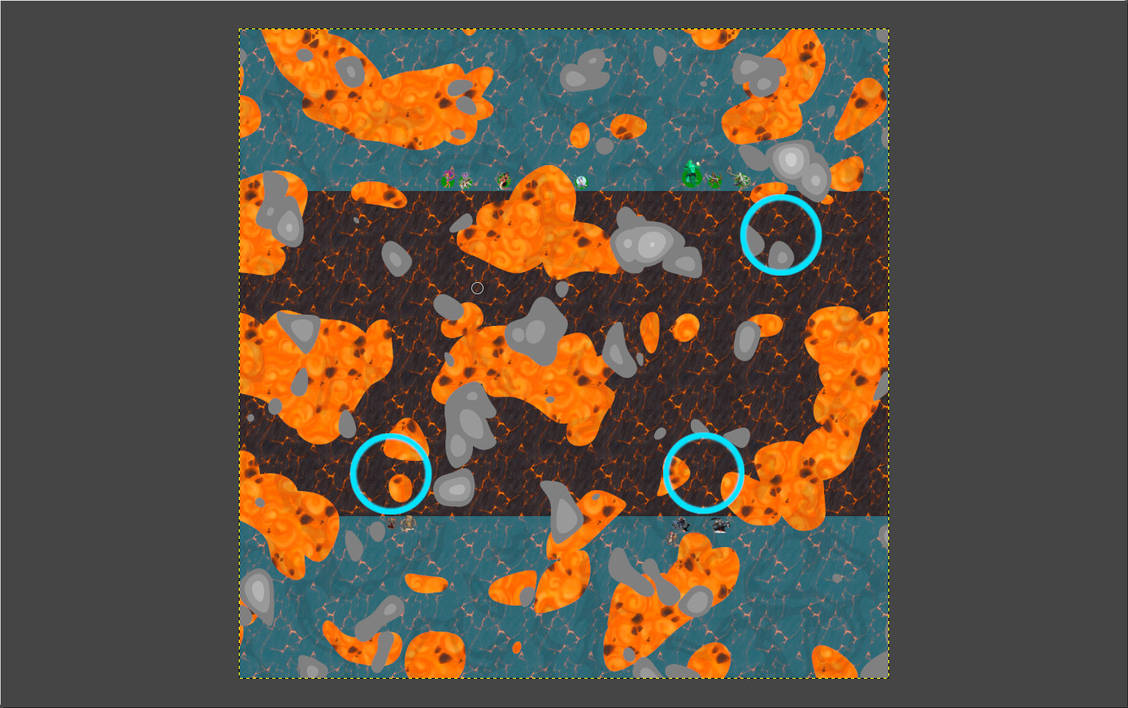 The darker rock is normal terrain, bright magma is impassible, the grey rocks are elevated terrain (higher elevation for lighter grey). Deployment zones are highlighted. The bright blue circles are the objective areas, if you're within the circle, you're within 3" of the objective.
Round 1
(I cheated and moved all the dwarves and then all the saurians, thinking that everyone would be too far away to do anything to each other. I don't think it made a huge difference.)
Dwarves capture their objectives
Magmalocks successfully casts Auric Fury on Granitebeard
Curt stays back to capture their objective point
Gekkota leaps over the magma lag and bum rushes the dwarves
He's within 12" of the dwarves eastern objective point, and has LoS on Helsong and Granitebeard. Since Granitebeard has Auric Fury, Gekkota targets him with Quench and lands 2 hits.
Barely dents his Tough(3).
Lacerta moves in just enough to get within range and LoS of Beerbelly. Beerbelly takes 4 hits, and rolls 4 on his wound roll. With Tough(3) he's just barely knocked out.
Round 2
Dwarves go first, and Magmalocks opens with a Firestorm cast on Paul. Paul takes 3 wounds, not enough to phase him yet. After casting, Magmalocks retreats to avoid melee.
Wrassle closes in for melee with Carnelian. Wrassle has 4 total attacks and hits with 2 of them. Carnelian fails both defense rolls and rolls a 6 for her wound roll. She's down.
There isn't a lot of cover so Helsong and Granitebeard are sitting ducks for Gekkota's Quench attack. Helsong can just barely reach Paul, so he decides to take the initiative and charge. Helsong gets 2 attacks and lands 1. Paul fails his defense and rolls a 4 on his wound roll. With 4 wounds total, Paul is knocked out.
Gekkota fails his magic roll and retreats just out of Helsong's reach, just in case he somehow survives
Granitebeard decides to chase after Gekkota. He can't reach him this turn, but maybe next time.
Slash is on high elevation and decides to Leap down on Helsong to attack, but fails his roll and falls. Slash survives his wound roll and is merely stunned and embarassed.
Curt moves in to melee Helsong. Curt gets two attacks and lands 1. Helsong fails defense, incurring 1 wound, and gets stunned.
Roxie follows Wrassle to the objective.
Lacerta can't quite get line of sight on Granitebeard, so she tries to heal Slash, but fails her magic roll.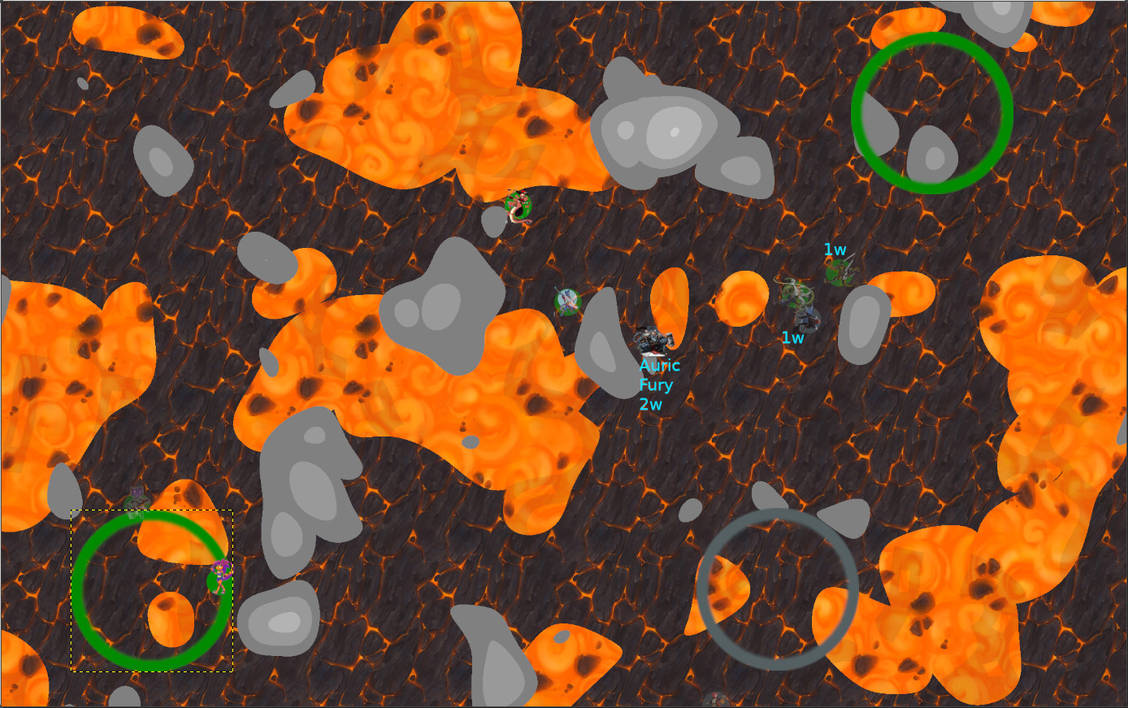 Round 3
Dwarves might have a chance to take the North East objective point if Granitebeard starts moving towards it now. He charges Curt, who's on the way. Granitebeard lands all 3 attacks, plus his Auric Fury Impact, and Curt fails all 4 defense rolls. Curt also rolls a 6 for his wound roll, so he is now flat as a pancake.
Lacerta tries to take revenge, but fails her magic roll.
Magmalocks uses her Seismic Shift spell to move a piece of terrain to block the Saurian shamans line of sight on Granitebeard
Gekkota climbs over the rock and tries to target Magmalocks, but fails his magic roll.
Helsong recovers from Stun
Slash recovers from Stun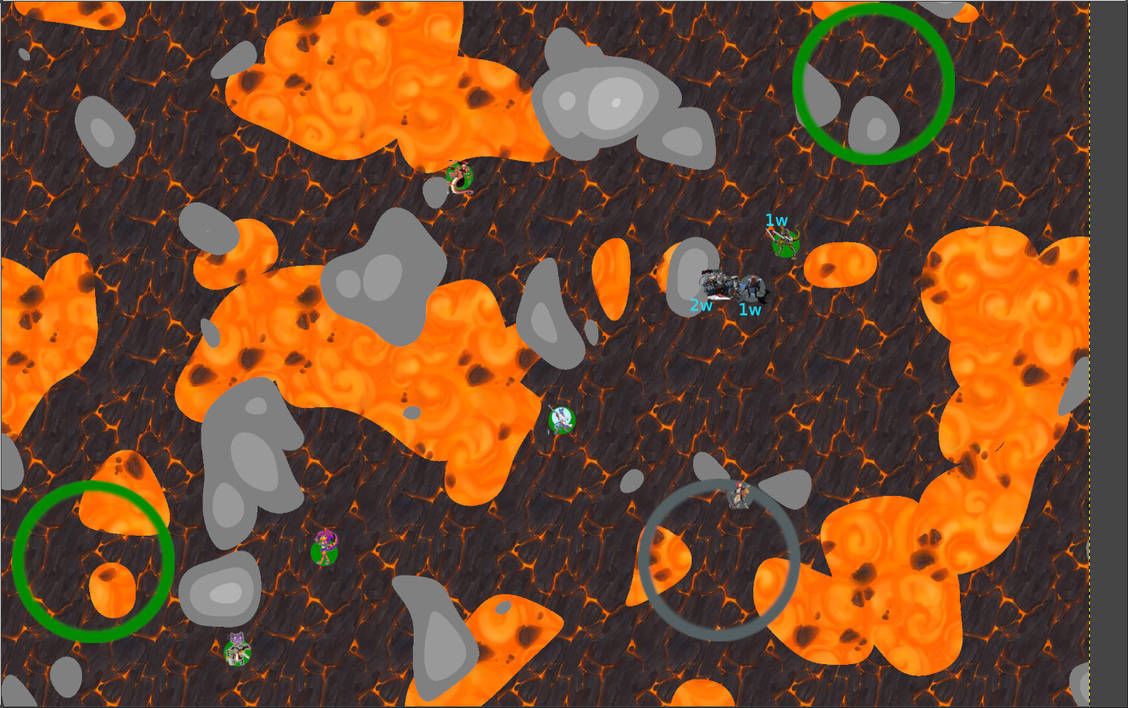 Round 4
Granitebeard tries to knockout Slash so that Helsong can reach the objective. Granitebeard makes 2 of his attacks, and Slash fails them both. With 3 wounds and a wound roll of 5, he is super dead.
Lacerta sprints accross the stage to get Helsong into her line of sight. She (finally) casts Quench successfully and Helsong fails all but 2 of his defense rolls. With 7 wounds, he is dead, and the Dwarves have no way to even up the score by the end of this round.
But let's play it through.
Magmalocks tries to target Gekkota, but fails her magic roll. She heads for the far edge of the objective, hoping to avoid melee with Roxie and Wrassle.
Since they've already won, Gekkota takes a risk and tries to hit Magmalocks with Drain, but misses his magic roll by 1. (so he could have landed Quench) Gekkota continues his reckless streak and charges Magmalocks, fails his attack, and gets countered twice, and fails his wound roll. He's knocked out and Magmalocks doesn't have a scratch.
Roxie and Wrassle approach Magmalocks, but can't quite reach her. Roxie manages to put one toe into the objective, neutralizing it.
Game goes to the Saurians.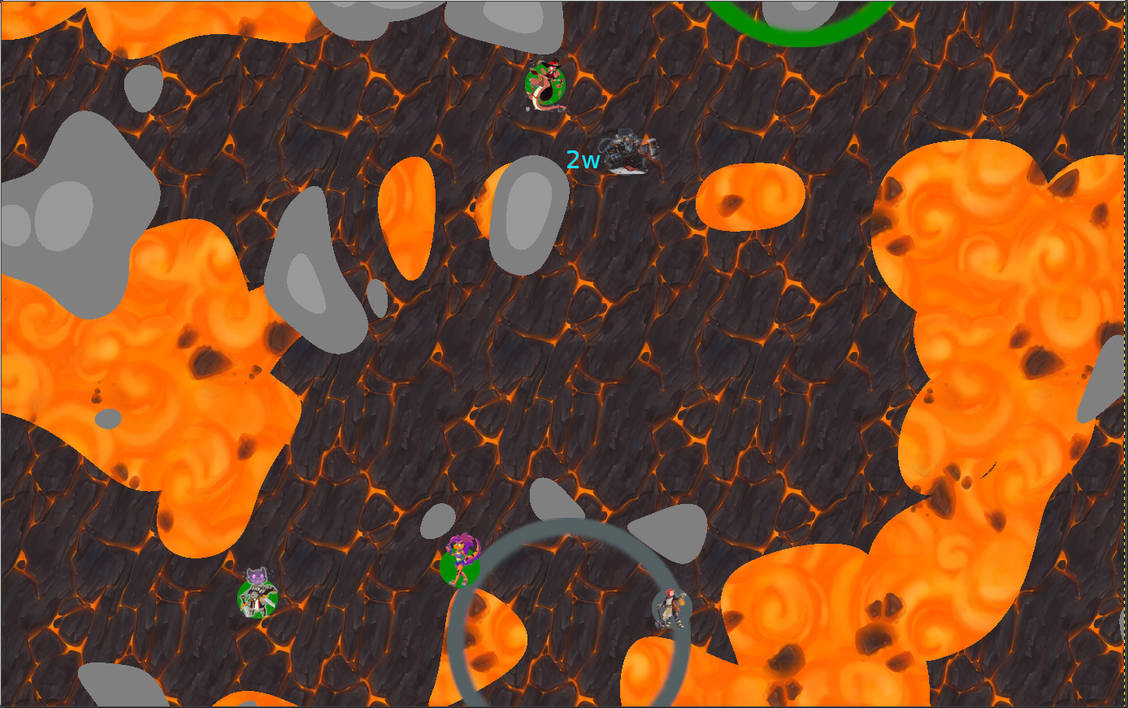 Thoughts:
The dwarves' Slow trait seems like a major disadvantage. The enemy spellcasters can easily kite them.
I really should have brought shooters, that might have evened things up.
Granitebeard (Steam Power Suit) seemed like a big waste of points. He is no more Tough than the other characters and his Great Weapon is overkill.
The Quench spell's 8 automatic hits seems wildly powerful to me.
The 6+ automatic hit per model spells don't make sense in the Skirmish version. Most of the units are one model, at most 3, so compared to Quench, it's 4+ with 8 autohits vs 6+ with 3 autohits.
If I do it this way again, I should draw lines where the pieces moved each turn.